Providing training for in-house facilitators, a local Ideas Centre provides a forum for regular practice of creativity techniques and facilitation along with a framework for embedding within member organisations. Members will have access to 6 half-day meetings each year, with 2 places per meeting for each member. A martial art dojo for experiential learning with like-minded colleagues from a range of organisations – providing an invaluable source of raw naivety to provoke, challenge, stimulate the creative process.
Find out More About Ideas Centres
---
Training
Creative Facilitators
Bespoke training for groups of in-house facilitators in half-day sessions – providing a toolkit of core creative techniques for Problem Exploration and Idea Generation. Training provides would-be facilitators with the essential knowledge and experience accumulated over time, whilst simultaneously addressing core organisational issues – driving innovation as and when the organisation chooses.
Coaching
Critically important in the success of any programme is the in-house Champion for both Creativity and Innovation. The role of Champion demands new activities and behaviours that benefit enormously from individual support from an experienced coach, experienced in the routes to success, and the pitfalls along the way.
Training
Innovation Managers
Creativity, applied to Challenge-Solving and delivering Breakthrough thinking, is only part of the overall Innovation process – particularly for large scale, expansive, innovation. The role of the Innovation Manager (or Champion) demands an in-depth understanding of the following inter-locking elements:
Scanning, Challenge Solving, Implementation, Communication, Adoption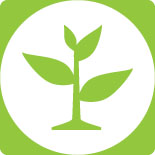 Combine the above elements as required to tailor a programme that will embed a systematic approach to driving innovation, reflecting the structure of the business, the aims, and the current stage of development.
---
QUIC™
(Qualification in Innovation and Creativity)
Foundation course (1 day) leading into either Facilitation or Executive courses (both 2 days, followed by assessment).
Foundation
This module will explain the blockages that trap individuals (and therefore organisations) within the world of conventional and traditional thinking.
Facilitation
Following on from the Foundation course, this module is specifically designed for the
development of competency in facilitating the in-house application of creative problem solving techniques.
Executive
Following on from the Foundation course, this module is focused on managers who need to seize control of the innovation process, taking responsibility for their role in developing a systematic approach to both creativity and innovation within the organisation, and leading by example in driving the overall process.
More about QUIC™ 
---
To find out more or to speak to us about any of the above, please
Get in Touch!
---